Florida Gulf Coast University Club Tennis Team
Florida Gulf Coast University


Location: Fort Myers, Fla.

Enrollment: 10,000 - 20,000

Mascot: Eagles

Team Website: Click Here

Facebook: Click Here

Team Members: 70

Team Founded: 2007
Team History
Our club was formed in 2007. We began as a very small club with people who just came to hit around every once in awhile. We quickly grew into a competetive club, that presently competes on a National level. We pride ourselves in great sportsmanship and team unity.

Every year in September we hold a season "kickoff". We have free food, drinks, prizes, games and music. It is a great way to get the year started! Last year was our first year playing a full schedule in the Florida Tennis on on Campus series.
Team Accomplishments
2010-2011 Accomplishments:
FSU Capital Challenge: Quaterfinalists
UF Gatorbowl: Semifinalists
USF Bullrun: Semifinalists

UCF Knightro Cup: Semifinalists
FGCU Dirty Bird Classic: Semifinalists
UM Ibis Open: Mens Singles Winner
Recieved 2011 USTA Florida Tennis on Campus Tennis Club of the Year
2009-2010 Accomplishments:
Bull Run: Consolation draw Finalists
UCF Knightro Cup: Semifinalists
Florida State Sectional Championships: Semifinalists
Battle of the Southeast Regional: Champions
National Championships: 29th Place
USTA Florida Tennis on Campus Leader of the Year

2008-2009 Accomplishments:
Bull Run: A and B Teams Made Quarterfinals
Other Activities
Many members of the club work and volunteer for the USTA.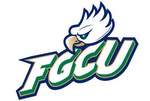 Back to Top