Michigan Technological University Club Tennis Team
Michigan Technologcial University


Location: Houghton, Mich.

Enrollment: 5,000 - 10,000

Mascot: Huskies

Team Website: Click Here

facebook: Click Here

Team Members: 21

Team Founded: 2009
Team History
Founded in the fall of 2009, the Michigan Tech Tennis Club has been the place to meet players, friends and lovers alike.  Since its inception we have competed in various tournaments - inlcuding the Midwest Championship.
Team Accomplishments
2010-2011 Accomplishments:
2011 Sportsmanship Award at Midwest Tennis On Campus Championship - voted on by teams and award to the team with the highest sportsmanship reviews. 

2009-2010 Accomplishments:
Founded Club!!!
Other Team Activities
• Team members has continued to host free community lessons along with singles and doubles tournaments.
Team Events
2011/2012
USTA Tennis On Campus Midwest Championship
2011/2012
USTA Tennis On Campus League or Series
2011/2012
Club tennis tournament hosted by another college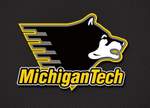 Back to Top