Old Dominion University Club Tennis Team
Old Dominion University


Location: Norfolk, Va.

Enrollment: 20,000 - 30,000

Mascot: Monarchs

Team Website: N/A

Facebook: Click here

Twitter: @oduclubtennis

Team Members: 33

Team Founded: 2007
Team History
The Old Dominion University Club Tennis Team was originally founded in the fall of 2007 by Randy Hassell. Starting from a humble base of just 10 club players, the club was fostered under the leadership of Sean Ryefield and is now one of the most travelled and successful clubs at ODU. Having built the foundation for the clubs future, and having graduated himself, Sean Ryefield now works to help advise the younger leaders within the club as they work to maintain the ODU tennis club as a major contributor within the Mid-Atlantic Section.

Team Accomplishments

2010-2011 Accomplishments:
2011 Mid-Atlantic Sectionals - 5th Place
Participated in the Legg Mason Challenge in Washington, DC during the professional tournament (finals weekend)
2011 USTA Mid-Atlantic Fall Invitational - "A" Team 6th Place, "B" Team Bronze Bracket Finalist
2011 USTA Campus Championship - Copper Bracket FInalist

2009-2010 Accomplishments:
2009 Fall Invitational - Silver Bracket Runner-Up
2010 Mid-Atlantic Sectionals - 4th Place
2010 Nationals - Bronze Bracket Champions
2010 Fall Invitational - "A" Team 5th Place, "B" Team Silver Bracket - Runner Up

Other Team Activities
The ODU Tennis club is also active outside the courts, volunteering in numerous local events, and assisting the local military community through volunteering and donations. 
Team Events
2011/2012
Dual/tri/quad matches with other local colleges
2011/2012
Participating in a college club tennis tournament hosted by another college
2011/2012
Tennis On Campus Series Events
2011/2012
On campus, amongst ourselves
2011/2012
Tennis On Campus Fall Invitational
2011/2012
Tennis On Campus Spring Invitational
2011/2012
USTA Tennis On Campus Mid-Atlantic Championship
4/12/2012-4/14/2012
USTA Tennis On Campus National Championship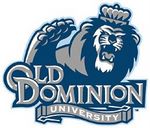 Back to Top